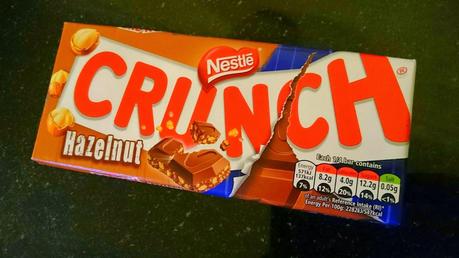 I picked up this bar with my Ocado shopping last week as it was on offer for just £1. I'd not seen it before but a quick Google tells me that it's not new. It is described as a combination of crispy cereal, chopped hazelnuts and creamy milk chocolate. This bar is 100g and contains 137 calories in a serving which is a quarter of the bar. It's also suitable for vegetarians.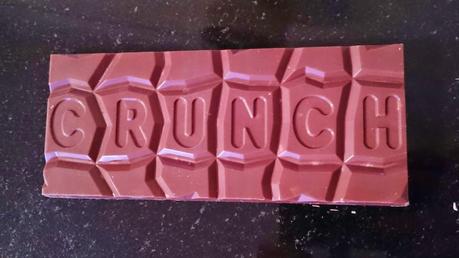 I liked the design of the bar but this made it quite difficult to break and I'm not sure how you would easily split it into 4 sections!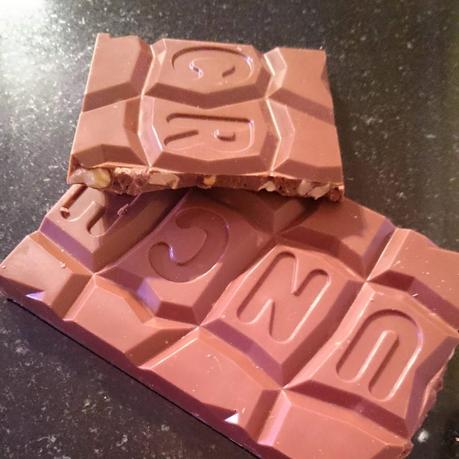 You can see some fairly large crispy bits and pieces of hazelnut and they add a good crunch to the bar. The hazelnut flavor is nice and strong but the chocolate is nothing special.
VerdictTo be honest I hadn't expected an amazing chocolate bar as Nestle chocolate is a bit meh. That said I enjoyed the texture and the hazelnut flavor enough to mark it just above average.