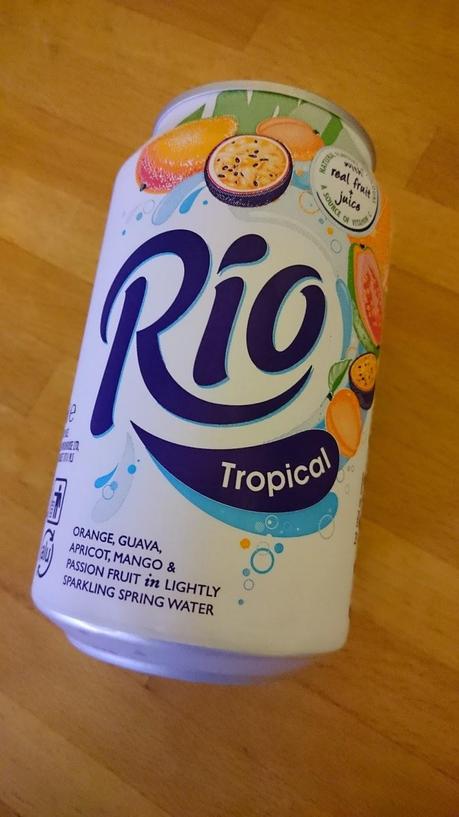 My sister in law told me about this drink and I love tropical flavoured things so really wanted to track it down. Mr Review Addict found a can in our local Londis. It contains orange, guava, apricot, passionfruit and mango with lightly carbonated spring water. There are 46 calories per 100ml (330ml in this can).
I don't know much about this drink but it appears to have a bit of a cult following when you google it. The web address on the can doesn't seem to work but I would really love to know more about this drink!! It says it's produced in Dorset so I assume it's British.
Anyway mysteries aside, it's a really delicious combination of fruity flavours, I definitely got the apricot and mango coming through and it was really refreshing. I suppose it was like a slightly fizzy Um Bongo!
VerdictI loved this drink, why had I never heard of it until now and why on earth is it so hard to get hold of?! Have you tried Rio and where did you get it from?