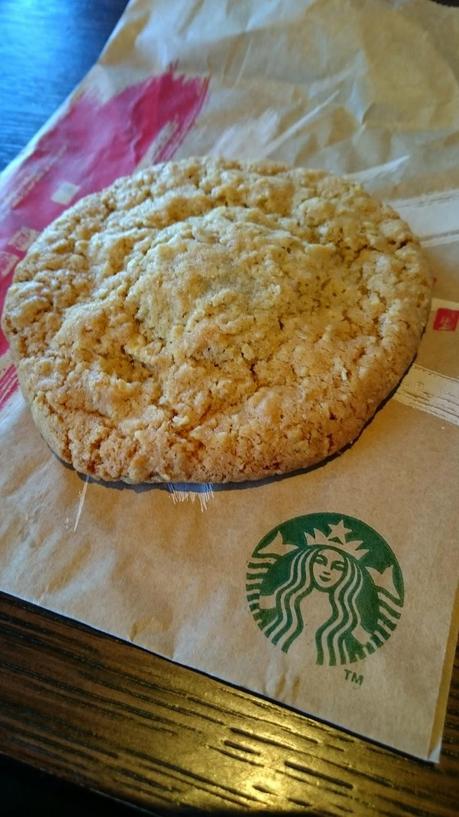 Regular readers will know that I have a bit of a thing for Nutella and lately I also have a bit of thing for Starbucks. There is one within walking distance from my house and I have spent a considerable amount of my maternity leave in there. Imagine my excitement when Mr Review Addict tells me that they do a Nutella cookie and also my distress at how I have missed this fact. Obviously I immediately dropped everything and headed up there to purchase one of these little beauties.
Starbucks describe this cookie as "A chewy and perfectly-balanced oat cookie, delicately-spiced with cinnamon and filled with a generous dollop of smooth, delicious Nutella chocolate and hazelnut spread". That sounds like heaven to me and let me tell you that it tastes like it too!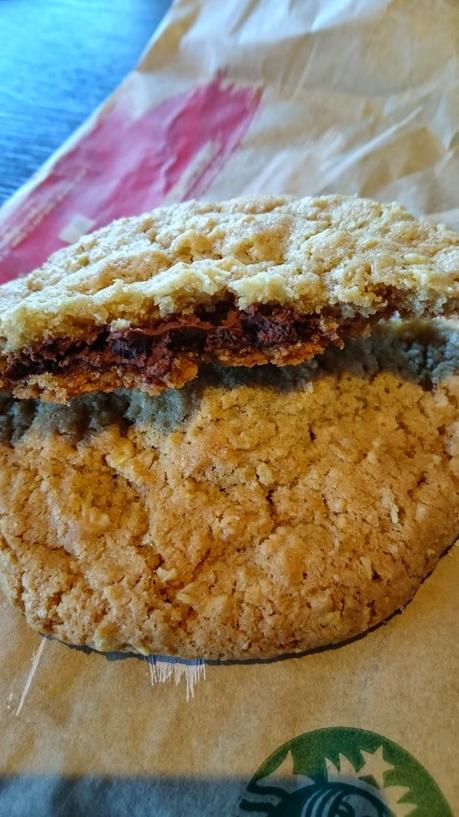 The cookie contains 383 calories and in my excitement I didn't pay much attention to the cost. It was a beautifully soft and oaty cookie, almost like flapjack but not as sweet. I could taste the cinnamon which was fairly subtle and this was a good thing as it didn't distract from the most important thing which was that amazing Nutella center. 
VerdictThe oaty cookie on it's own would have been delicious, but the Nutella center made it perfect!