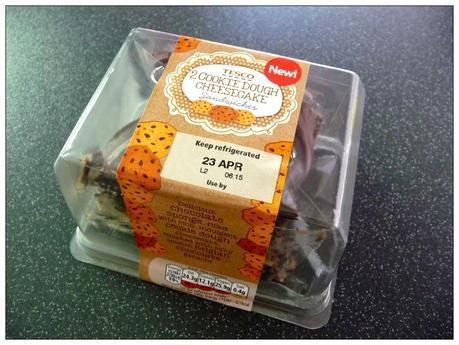 Behold!!! Tesco Cookie Dough Cheesecake Sandwiches!!! I mentioned these the other day in my review of the Tesco Cooke Mallow Cheesecake and so I had to share them with you now that I managed to get my hands on another pack (these are very popular and often sold out at my local store).
If I remember correctly they were around £2.30 for a pack of 2 slices and each slice contains 379 calories.  Each slice consists of a chocolate sponge cake with a generous layer of cookie dough cheesecake in the middle and topped with Belgian Chocolate Ganache. There is also a raspberry version with vanilla sponge if that is more your thing.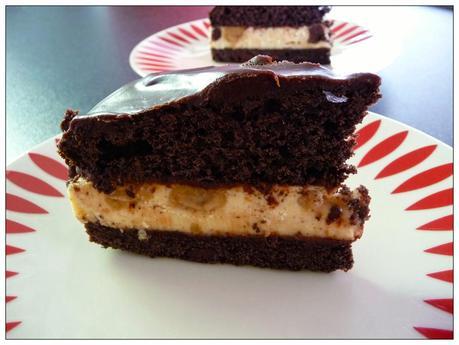 The chocolate sponge is very moist and soft in texture and the ganache is just perfect. It was more like a chocolate fudge cake than a sponge cake and that layer of cheesecake complete with proper nice big pieces of cookie dough was the perfect accompaniment!
Verdict
This is one of the best desserts that I've ever tasted, it was absolutely delicious and contained a combination of my favorite things. I don't think it could get any more perfect!