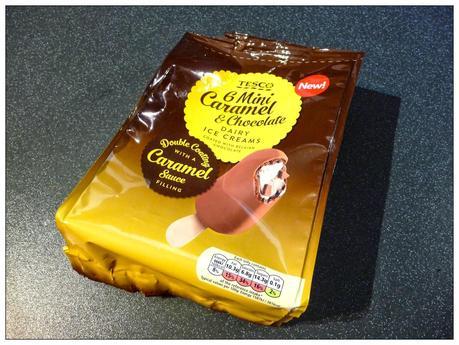 I got these little ice creams from Tesco a couple of weeks ago. They were on BOGOF at the time but are usually £2.99 for a bag of 6 ice creams. They come in this Caramel & Chocolate variety and also in mint.
They looked a bit like Magnum Infinity but smaller and I like a mini ice cream like this, as at 160 calories per 50ml lolly you don't have to feel too guilty.  Each ice cream is individually wrapped and sits on a wooden stick.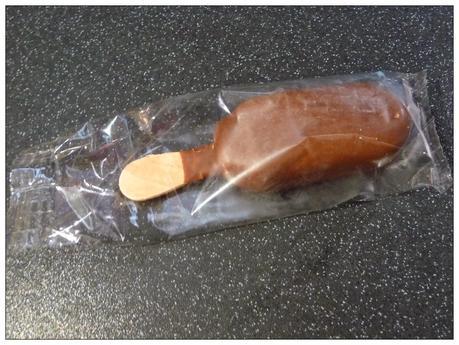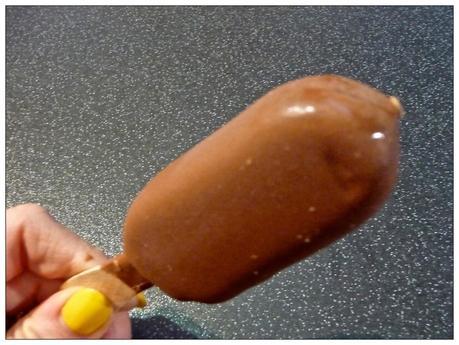 They are made from chocolate dairy ice cream which is coated in a chocolate flavoured coating, then a layer of caramel flavoured sauce and that is coated in Belgian milk chocolate.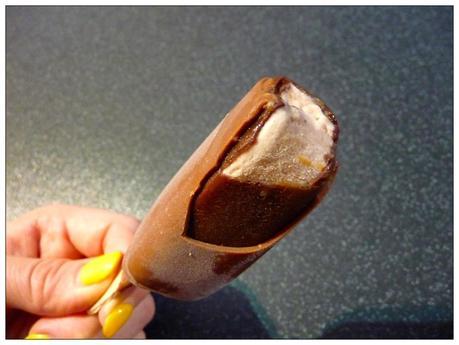 I liked the double layer of coating but of course the outside layer is the nicer of the 2 as it is proper chocolate rather than "chocolate flavoured".  Having said that despite not being real chocolate it was still tasty, it was a bit like that chocolate sauce that you pour over ice cream and it sets hard. The caramel sauce is quite sparse but still enough to add a nice flavor and I enjoyed the chocolate dairy ice cream which was nice and creamy.
Verdict
Not quite as tasty as a Magnum Infinity but I still enjoyed these Tesco Mini Caramel & Chocolate Dairy Ice Creams. They were just enough for a little treat and at around 50p an ice cream you can't really go wrong.