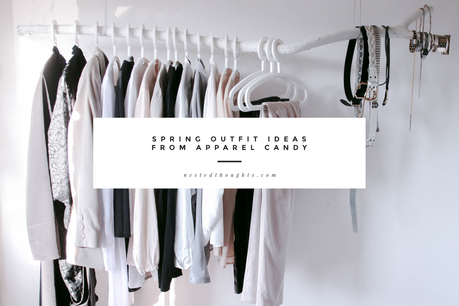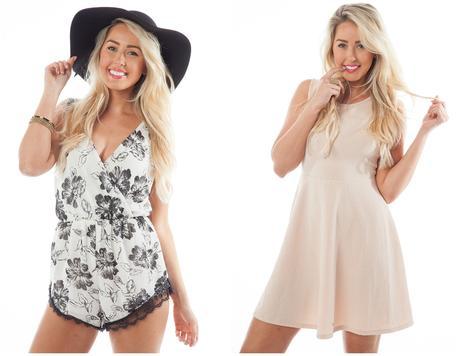 A kind of nifty shift of style comes around when spring strikes. What themes up during spring is the feeling of bliss and happiness. You know it's time to get on with the florals and sheer dress this season. But if you're a minimalist like me, that doesn't always mean that your spring outfits should be vibrant. If you think that spring colors aren't really your thing, then you gotta think twice on that. The modern day fashion is currently hooking up to monochromatic or two-toned outfits. 
Good thing Apparel Candy got us covered! Find the ultimate and hottest trends in fashion, rock bottom wholesale prices and unsurpassed quality guaranteed. You can browse and purchase more of their spring dresses here. 
Given a variety of choices, here are my top picks for spring that'll give you spring-appropriate outfit ideas that are totally stylish, chic and in sync with the weather.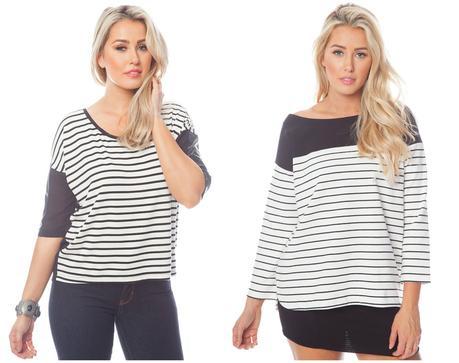 Black and White Striped Top with Color-Blocked SleevesandBlack and White Striped Top with Color-Blocked Top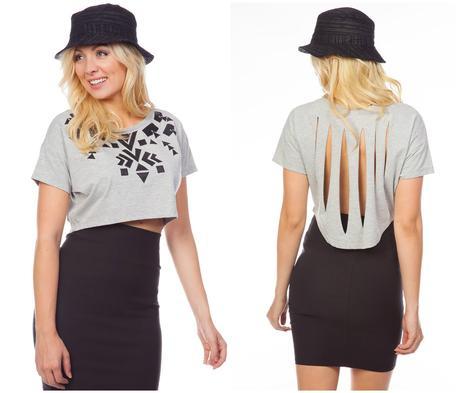 Grey Short Sleeve Crop Top with Geometric Neckline Design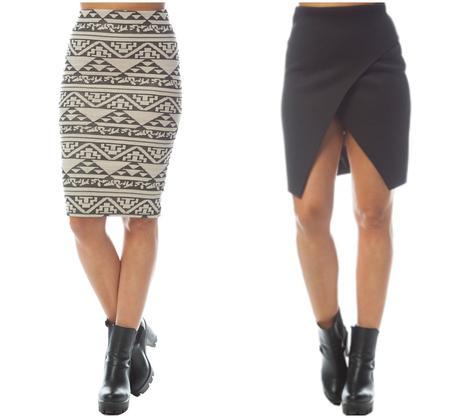 Tan and Black Geometric Printed Pencil SkirtandBlack Skirt with Crossover Front and Cutaway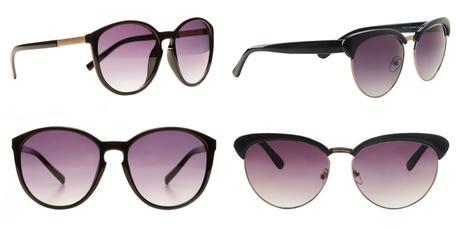 Oversized and cat-eye fashion sunglasses
There you have it! Now spend some moments in front of the mirror and take time experimenting with these ideas. Remember that spring is not always about colors. Go and find yourself stumbling upon on what really make you look sleek and chic in the jolly season of spring. Make sure to go to ApparelCandy.com for more trendy additions to your wardrobe!
If you're new to Apparel Candy, make sure to try us out and get 15% off on entire order! How sweet is that? Also, get ready to find the sweetest deals in wholesale apparel. ApparelCandy's team of fashion experts are standing by to help. Please feel free to contact them by calling (877) 870-8686 or emailing

[email protected]

or visiting our LA Showroom. How's saving up to 80% below wholesale price on the hottest trends in clothing, accessories, and so much more sound?


Disclosure: I was compensated to write this post but that is in no way influenced my thoughts- all opinions expressed are entirely my own. Cover photo not mine.


x