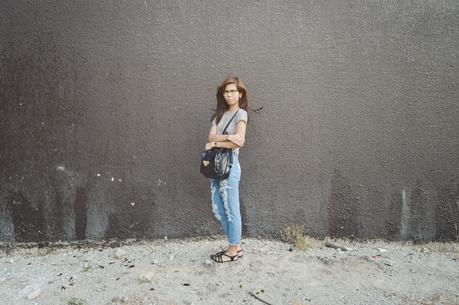 As an employee, it's really difficult to spend quality time with my loved ones since, as mentioned, I work. Then there goes the weekends, specifically Saturdays. It's the day of the week where I could actually go to places, do blogging duties and hang around with Ram or sometimes with my younger sister Junalyn whose NSTP is held during Sundays (it's totally fine with her since I pay for everything she eats during the day as an exchange haha). I just love Saturdays so much I could marry it. And of course, Sunday, the day where I could entirely regain my depleted bodily strength caused by the past 6 days of mental, physical and social activities by waking up at 11 in the morning but I could only expect one sliced bread on top of our refrigerator, slightly bitten already, as my brunch (that's the worst part of my Sunday, no actual food). I get to hang with the rest of the family, anyway.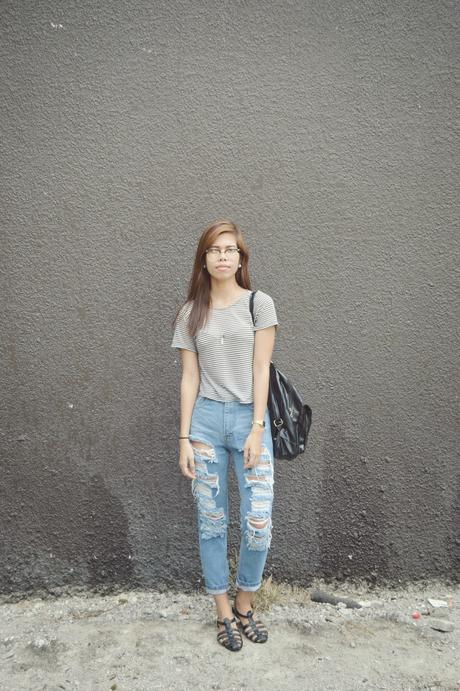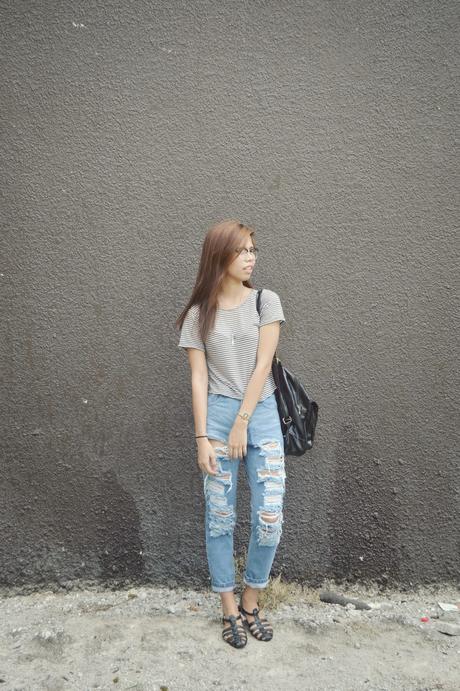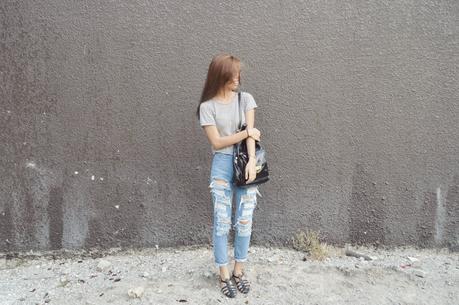 And speaking of being in love, this pair of tattered jeans has also made me fall in love with it. I mean, isn't it beautiful? And hey don't be that sarcastic ignorant jerk who would say "you look homeless" or "why are you wearing destroyed apparel?" ugh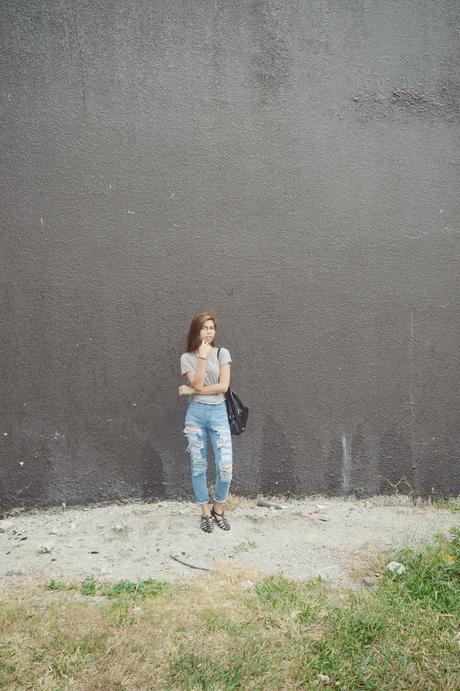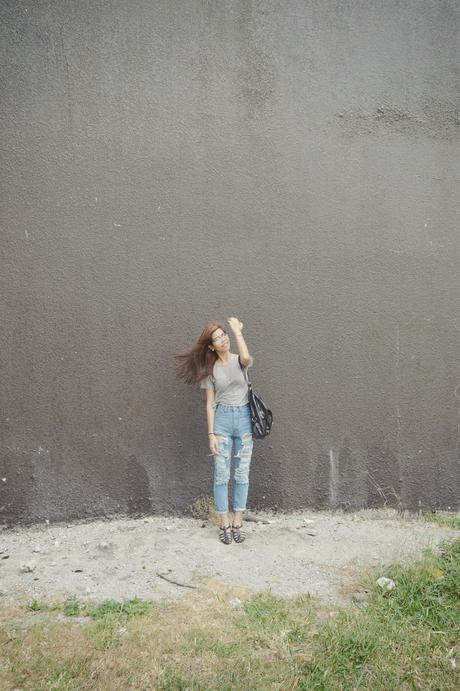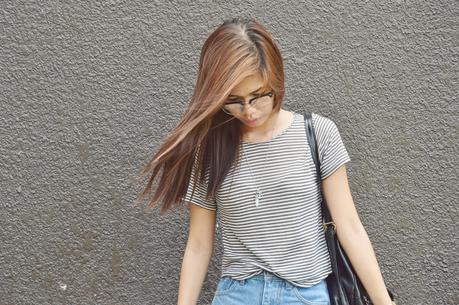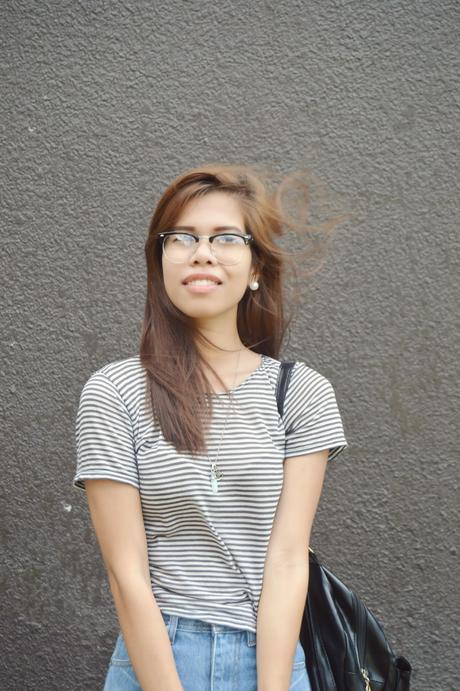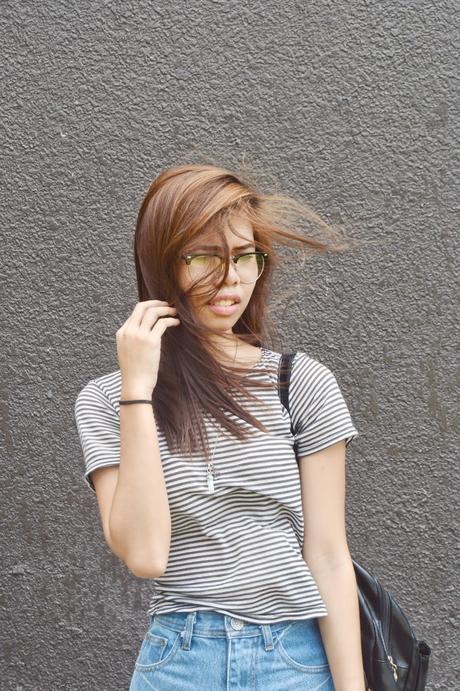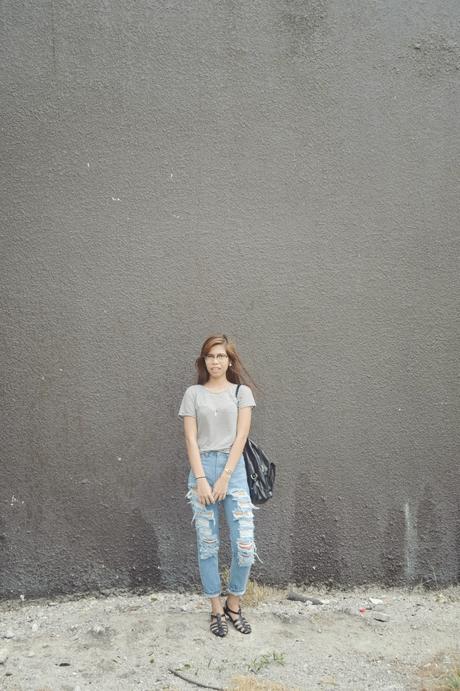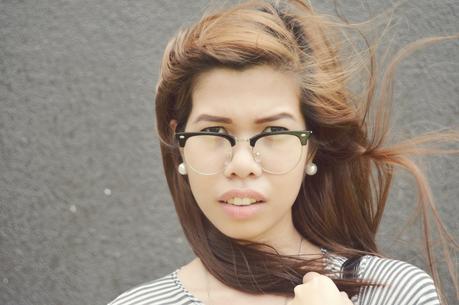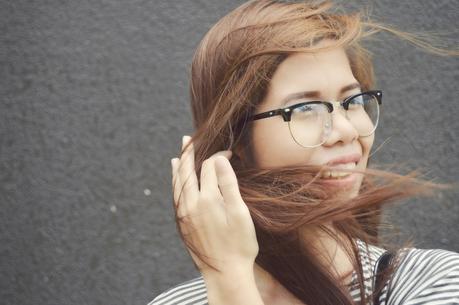 I prolly am going to overuse my nude lipstick. I like how it looks on me.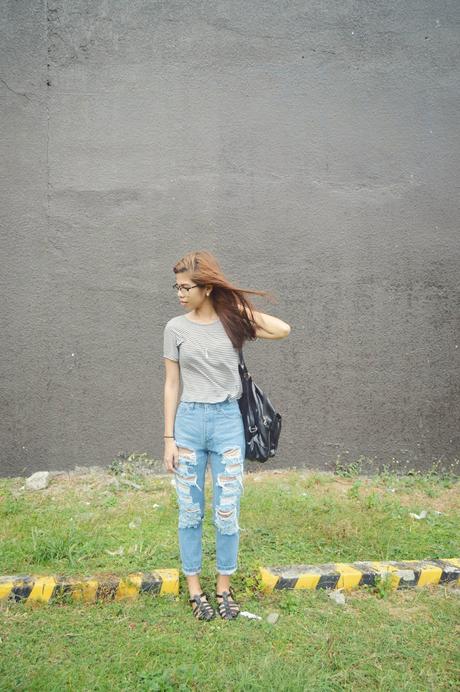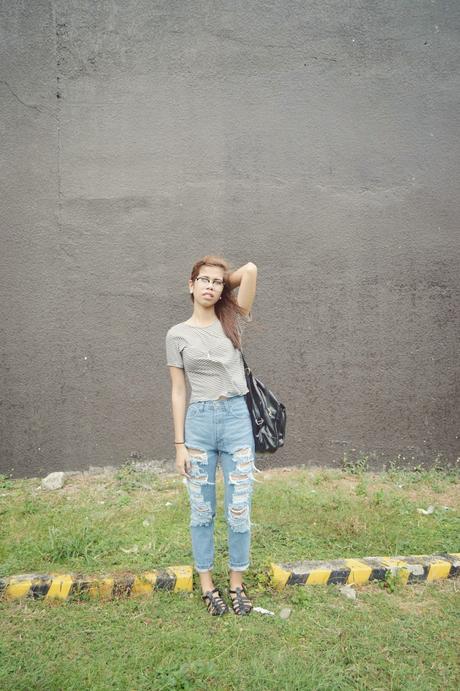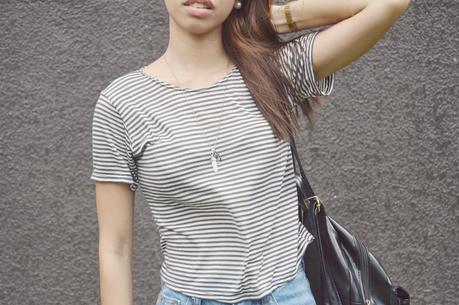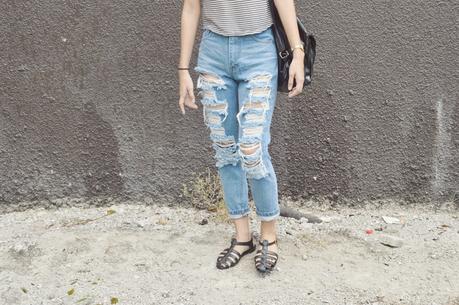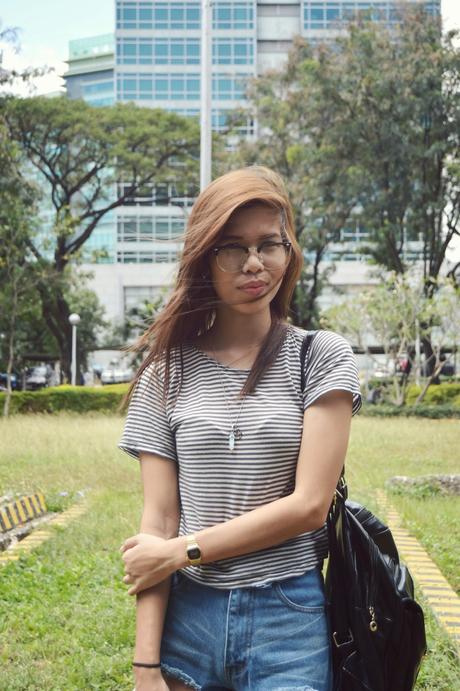 I look like I'm wearing shorts in the photo.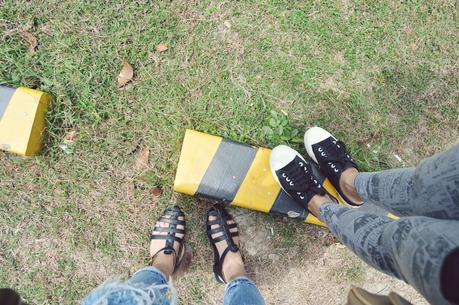 And guess who's with me? Yes my mother. Kidding! Hahaha
xxxxxx
This wall, this not so black wall (it's actually not pure black at all, or am I color blind? haha) is just located outside Ayala Terraces. And no I did not plan to have my picture taking session here, it's just that we were looking for blog post worthy spots around Ayala grounds and we happen to stumble upon the place. So horray!
Big thanks to my company of the day, my little sister Junalyn. Why not Ramz? Because he has more important things to stick his full attention to, like their thesis or what we call the I.T. project which is in fact a total heavy weight because I've been there and I could only understand and support him all throughout just like what he also did to me. All I could ever wish is the best for him to happen.
I am hoping that you, reader, are having a great time and enjoying what you have right now.
Thanks for the read!
Brandy Melville Inspired Top - Mura Shop (Instagram: @murashopph) | Tattered High Waist Jeans - My Pink Tiara | Liv Caged Sandals - Style Hood (Instagram: @stylehood) | Midas Specs - Metro Sunnies (Instagram: @metrosunnies)