So just as soon as I came back to reveal some surprising news, I vanished again into the night but I promise it wasn't without good reason.  This past weekend I began my twenty seventh year.  In the four years that Mr. A and I have been together, we've gradually amped up our birthday surprises for one another, culminating in Mr. A's big 30th birthday trip.  I was convinced that this year with our impending house purchase that my birthday celebration would be much lower key.  Well, Mr. A didn't want to be outdone.  So he surprised me with a trip to San Francisco.  I know, I know, we just got back from Hawaii.  I promise this is the last vacation post for awhile (and if it makes you feel any better as soon as I finish writing this post I'm headed back to wallpaper duty).
I haven't had a chance to download and edit all my images.  I may have filled an entire memory card.  What can I say, San Francisco is truly stunning.  So while I don't have my fancy images to show you, I wanted to share a few fun phone shots before I delve into the real deal.  Okay, maybe I just need to buy myself some time to edit pictures.  But also, this wins me some points with the hubby since all of these pictures are from his phone.  I was on DSLR duty while he was on phone duty.  So without further ado, I give you San Francisco.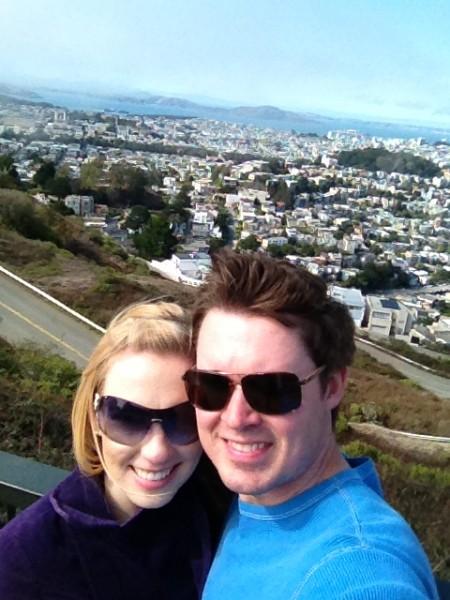 As usually, our goal was to attempt to conquer as much of the city as we could in our four short days. We started by climbing to the top of the city to admire it's amazing views from Twin Peaks. I almost died climbing the hills to get this view.  I guess, you could say it's pretty killer.  Sorry, couldn't resist.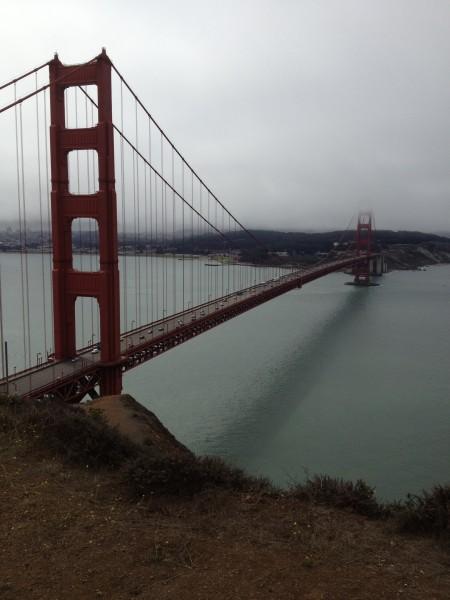 We stopped at several parks to gawk at the beauty of the Golden Gate Bridge.  Pictures don't do it justice.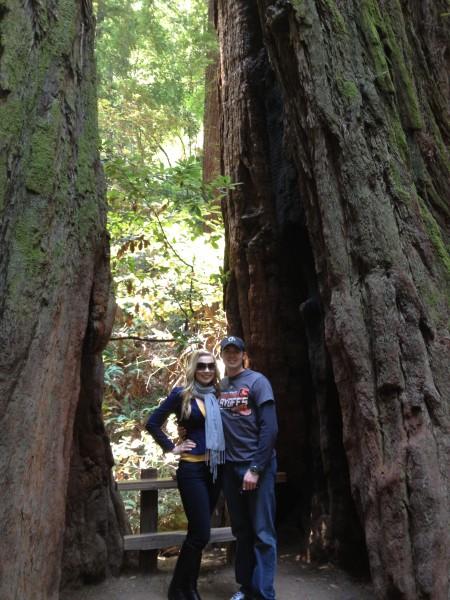 We climbed through a forest of redwoods that made me feel like the smallest person on the planet.

We watched our O's overtake the Giants in extra innings, silencing AT&T park faster than you can say "play ball."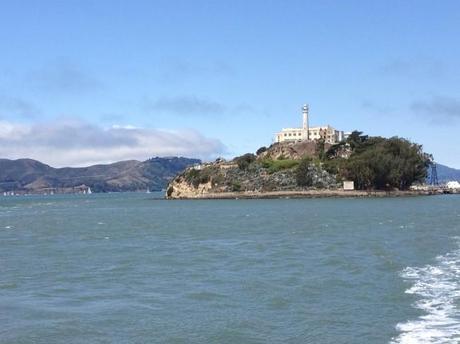 We explored the rock, aka Alcatraz, the former home to some of the country's most notorious criminals.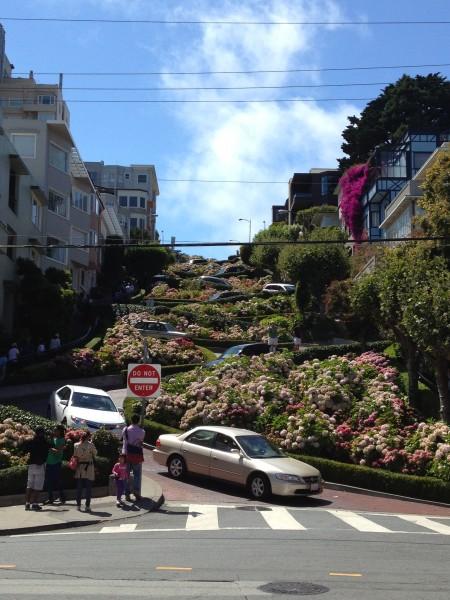 We curved around the crazy turns of Lombard Street.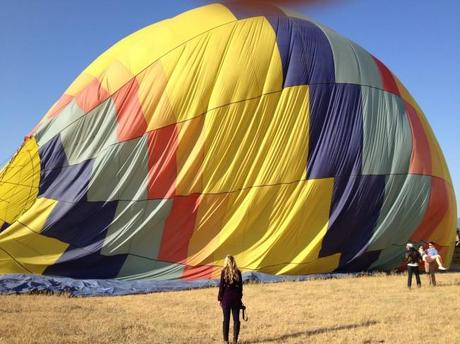 And ended our trip, flying through the big blue sky on the biggest balloon I've ever seen.  That's me standing in front of the deflating balloon–don't worry this was after we had already landed.
It was an amazing experience hanging out with my best friend in one of the country's funkiest towns.  If this trip is any indication of how fabulous the next year will be, I say bring on 27.  Can't wait to share our trip updates with you guys.  Anyone ever been to San Francisco?