I've always wanted to have a very long hair since I was a kid. I think most of us girls really want to have one. Well as for me, I did achieve having a long hair. But I wasn't contented so that's why I ended up having a short one. Things ran so fast and all I can ever do now is to blame myself. Tsk. This is really a dilemma for me.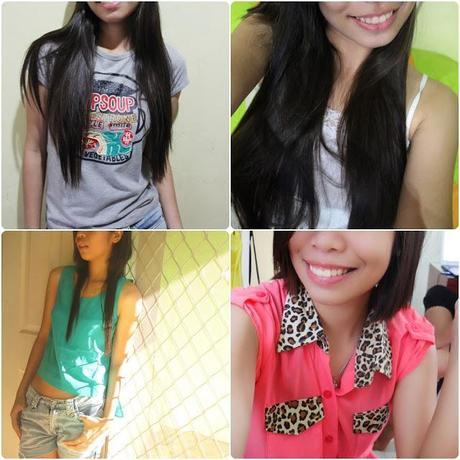 So here's the summary.
xxxxxx
PHASE 1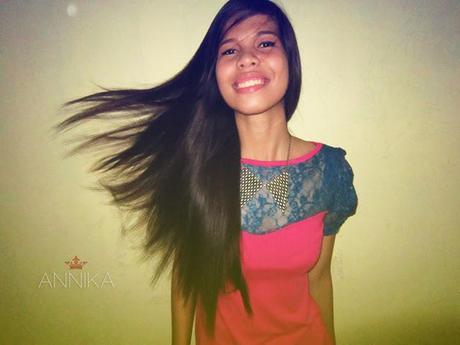 I miss the whpping-my-hair-back-and-forth days with my sisters.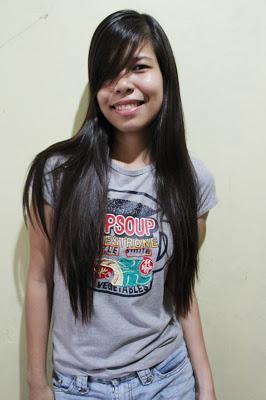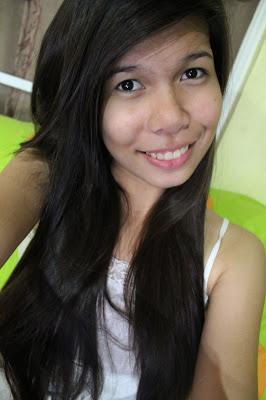 Sorry for such a horrible face.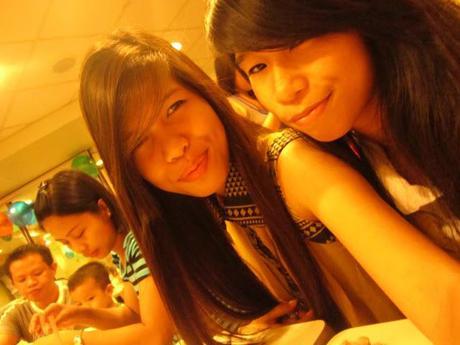 Because I think I look good with my hair in this picture. Haha.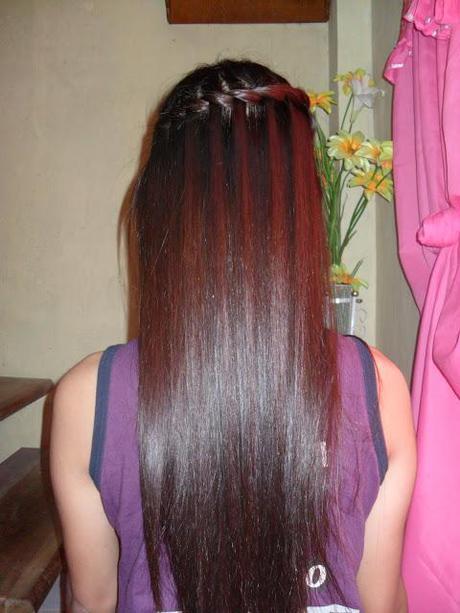 My hair looked reddish because of the cellophane treatment I had when my hair was rebonded.
xxxxxx
PHASE 2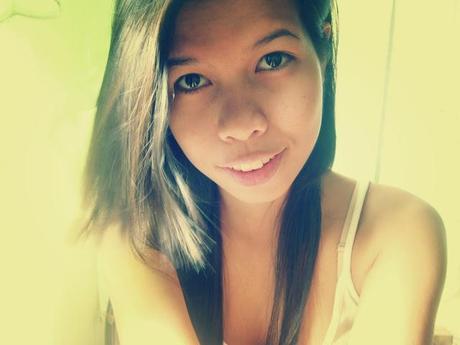 Tadah! So I wasn't contented with how my hair was, so I decided to have a hair cut. This is what they call the "octopus cut".
Actually, my plan was that I should only let a thin portion/layer of my hair to be cut short. Pero ang bayot man gud! Nagpatuyang ra gyud siya. Kalagot kaau. Haha. I was mad at the hairdresser because he trimmed a very think layer of my hair. In other words, pinamay kaau siya! Nuff said, this is really not my fault. Okay, t'was a lil bit of my fault. If only I was contented with how my hair was, I would not end up like this.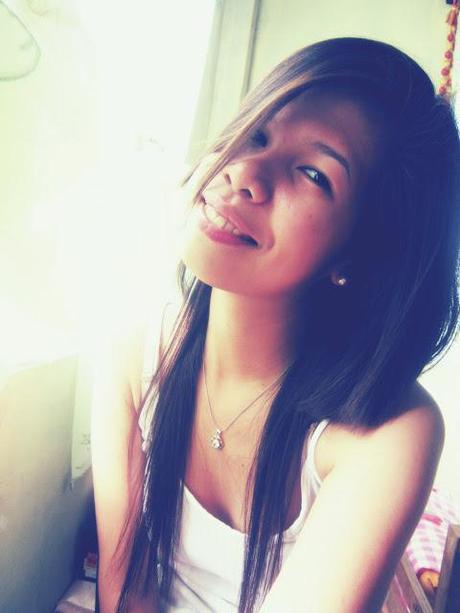 Regrets. Regrets everywhere. Haha!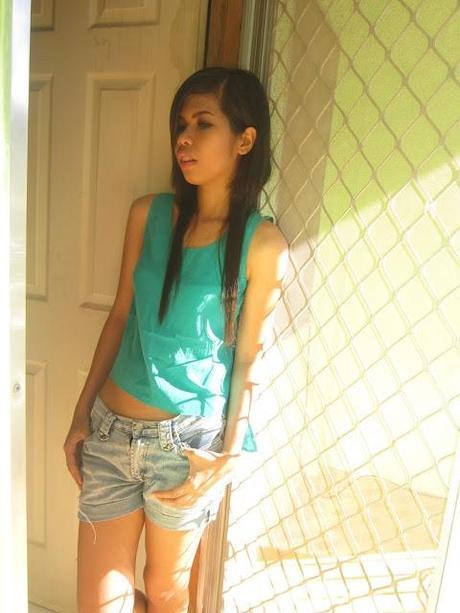 A day after my new hair cut was done, it was a Monday and I hafta go to some summer classes. My hair was great when I woke up but then after I took my bath and dried up my hair, I just looked ridiculous. The right part of my hair was flying away, like it's not curving inside but outside! And so I said to myself, "I should not go to school like this". But nah, I still went to school cause I have to. I was thinking I really looked messed up and wrong and ugly. But I have no choice but to face the consequences.
xxxxxx
PHASE 3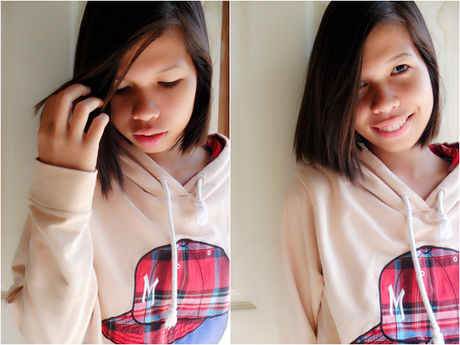 After all the criticism I got from my closest friends, I decided to cut the remaining long strands of my hair. After which, I had my hair rebonded again. I actually thought I'd look better that's why I decided to do it.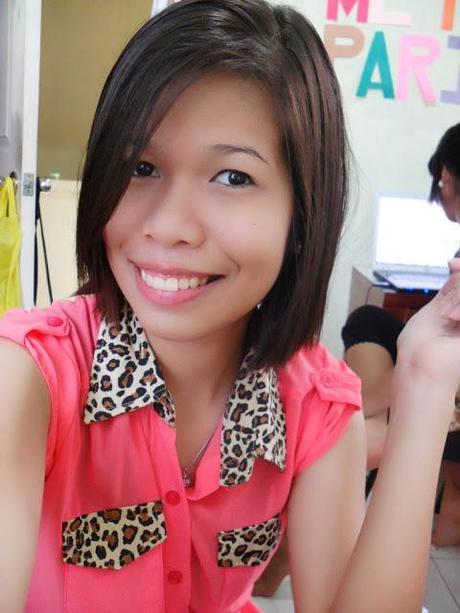 My hair is still not curving in, but I think this is better than before. Most of my friends told me I really looked better with my long hair. As a reaction, I just laugh and say "Ay dah! Mutubo rani." which means "Anyway, this will just grow in time." haha. I really feel a big damn regret whenever they tell that to me. And seeing my short-haired friends before that are now having much longer hair than mine, makes my regrets grow even more. Hahaha. Ka OA. Now I hafta wait around a year and a half to regain what I have lost. Chos! (That's an expression) Haha. 
Okay.... So much for the 'dilemmatic' rants, I think I've expressed enough.Thanks for the read (if there's any), anyway.
xx