I had been planning to make a video like this for a year already and just 7 months ago, I finally accomplished making one. I would've blogged about this too but then again, I was super busy. 
I used the Cassius - I Love U So Lip App for the lips. I was really planning to use the Juicy Fruit - You're So Sweet Lip App but it's only available in iOS phones and I can't find a similar app in the Android Google Play Store. Actually, that I Love U So Lip App is also and only available in iOS but fortunately I found video in YouTube containing all the lips of the app. I downloaded it and cropped each lip. Then tadah! I took a video of each lip with the same song of course. It took me about 3-4 hours as I remembered, making this video.
I can't believe it reached a thousand views already with 3 comments below. Haha I know it's only a small amount of views but I'm still happy about it. Anyway, I hope you'll enjoy the rest of the video.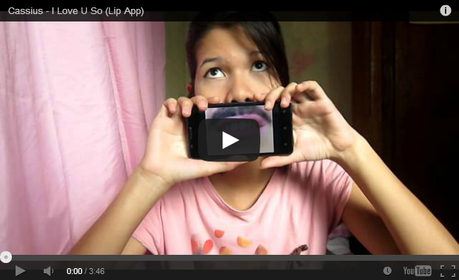 xx