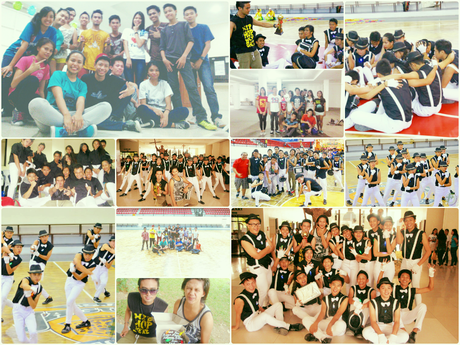 Hello everyone! Firstly, I would just want you to mind that this post would be full of 'feels'. If you know what I mean. :)
Last year, I was really planning to join the Dance Palabas but I failed since I was an active officer of the Central Body of our org and I just can't handle my schedule at that time. And so I promised myself to join this year and so I did and I never regretted doing it. I had so much fun! At first I thought of being so tired after every practice and I only (almost) had 4-5 hours of sleep. But I tell you, all of those muscle pains and headaches and stuff paid off in the end, the sacrifices we made were all worth it. Everything we did was just worth the price.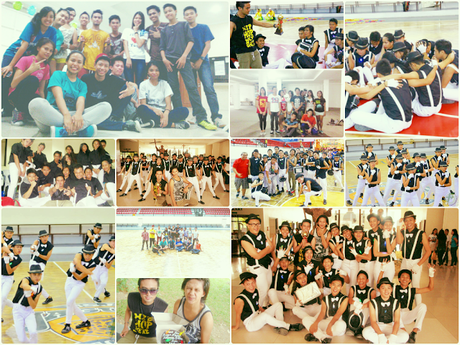 Anyway, this'll be about my super great experience with those people in the picture. This group of people made a month of my life so fun, exciting and awesome as I describe my experience with them as a whole. The great bond we've created made our friendship even stronger and our team to even compact as we step into the dance floor.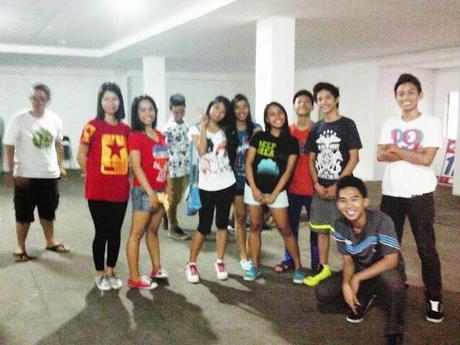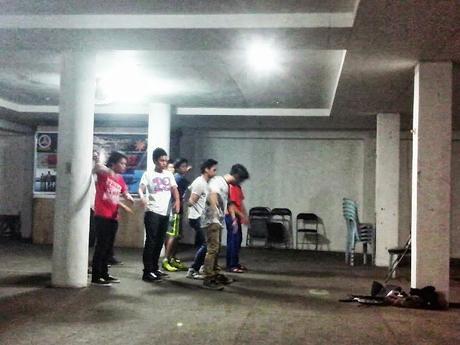 These pictures were taken some of our first practices at our teammate Joshua's residence.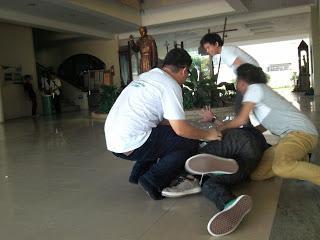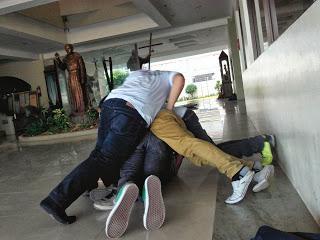 This is just one of the "kabuang" or crazy habits of the boys.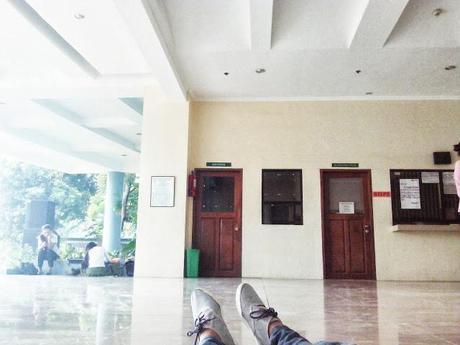 One of my "waiting in vain moments".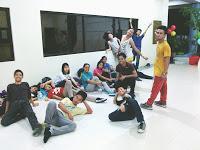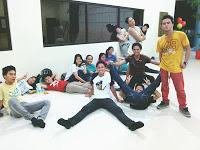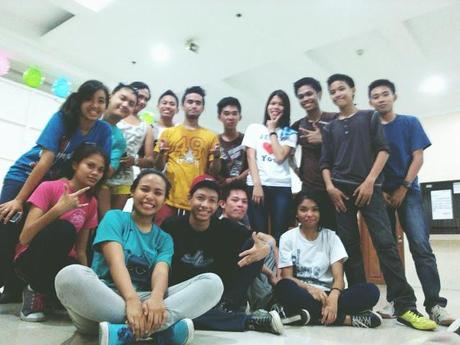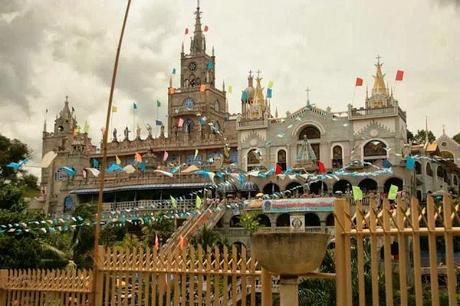 We also had a trip to Simala.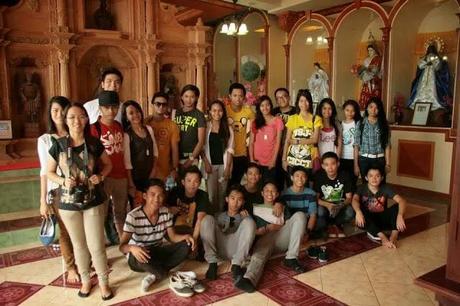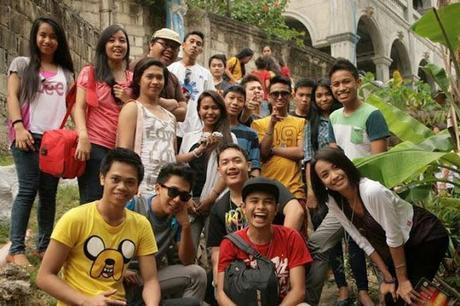 I Took this photo that's why I'm not there. :(Some of the HD photos are not yet uploaded (to whom it may concern, please upload them na. haha :P) So yeah. xD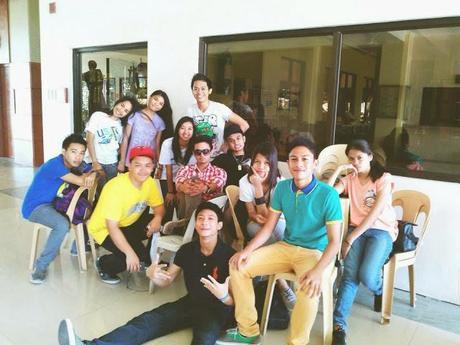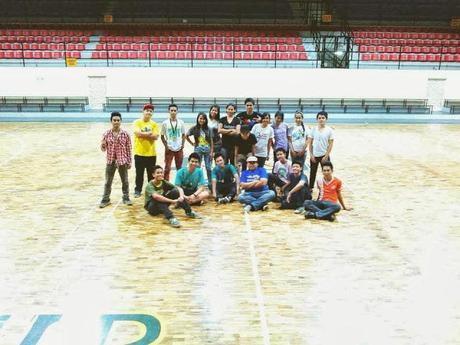 Fortunately, we're able to grab the chance to have some of our practices in the coliseum where the competition was held.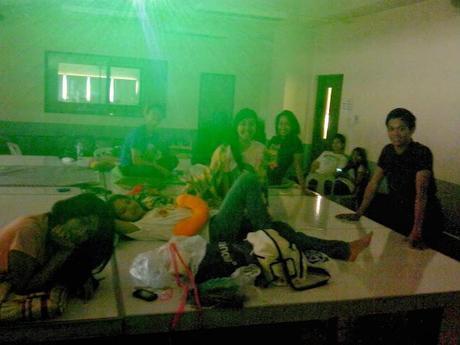 This was the day before the competition wherein we had an overnight stay at school and spent our whole afternoon on movie marathon. :)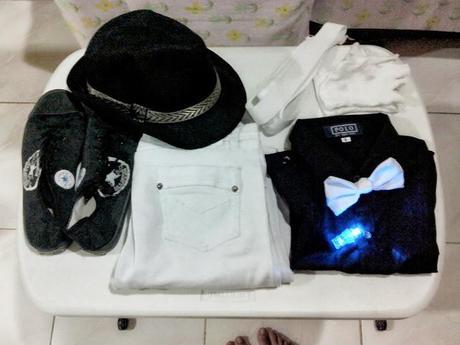 WINNING ESSENTIALS! Our costume.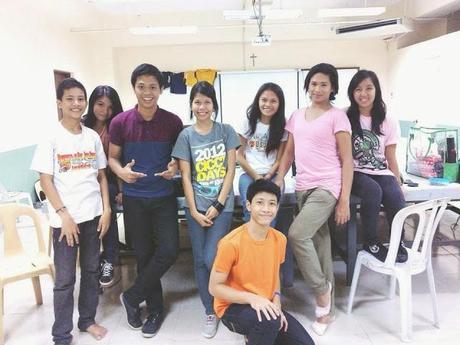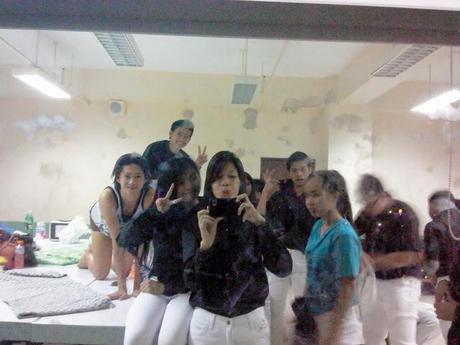 Picture taking before we tore the sleeves of our upper costume.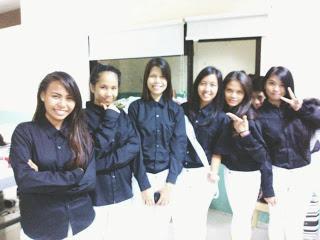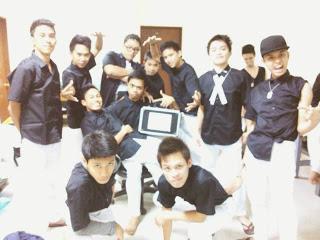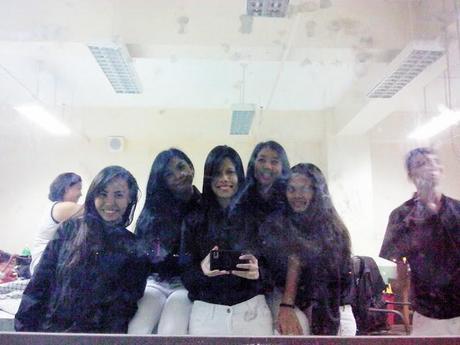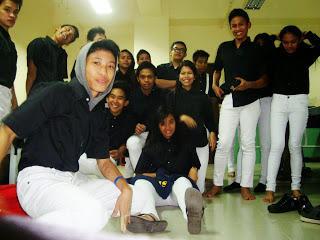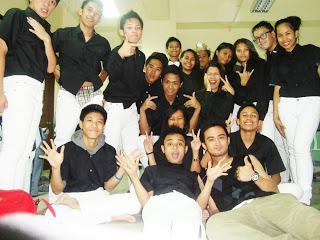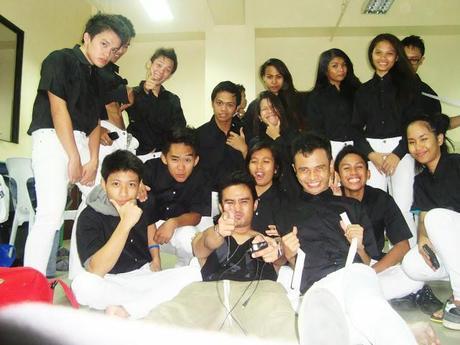 HAHAHA Lord's face here is just so freakin' funny.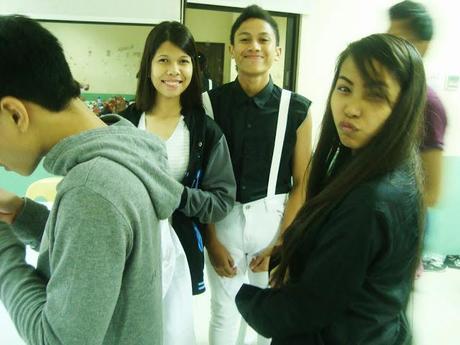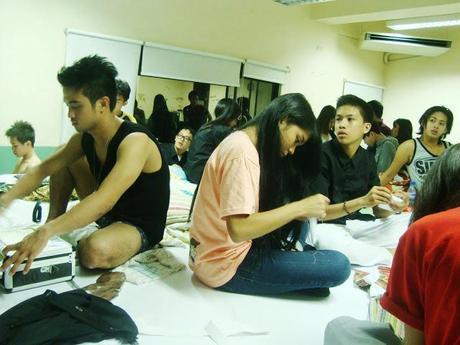 Costume preppin' and we only had approx. 1 hour of sleep because of this.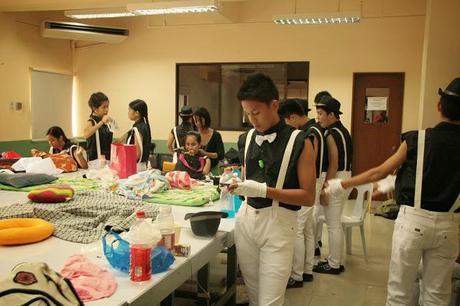 COMPETITION DAY!Preparing ourselves.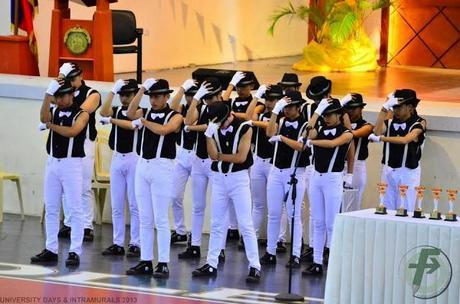 Into the dance floor.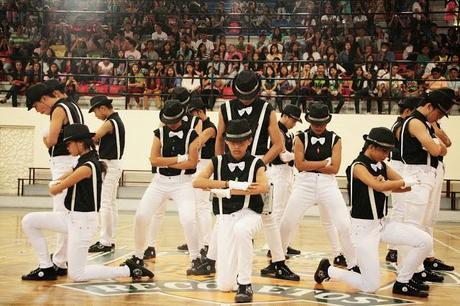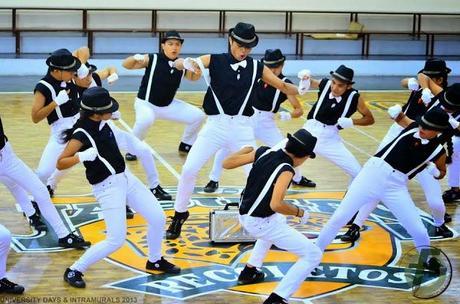 Facial expression is really important when it comes to dancing. We've practiced a bit over this. Just a bit lang. Haha.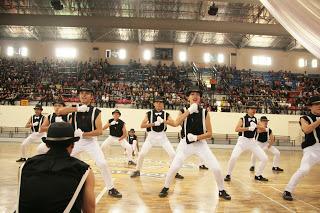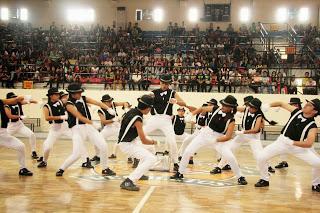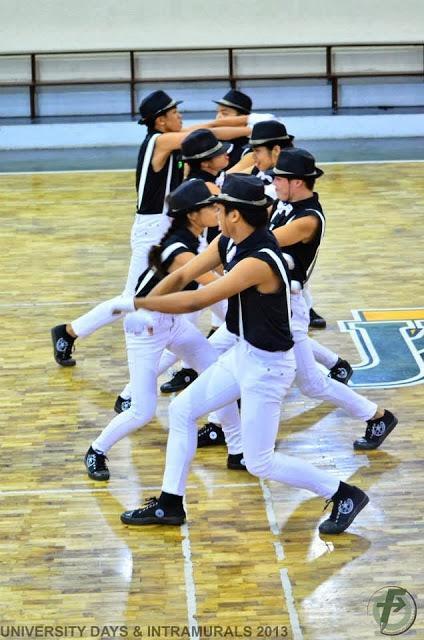 Symmetry.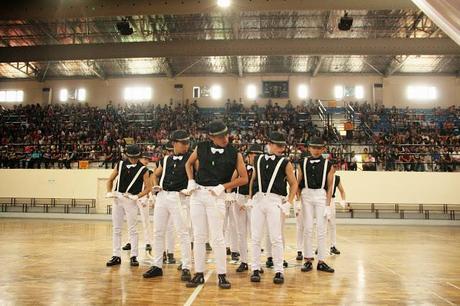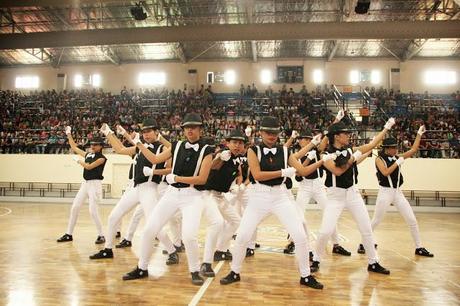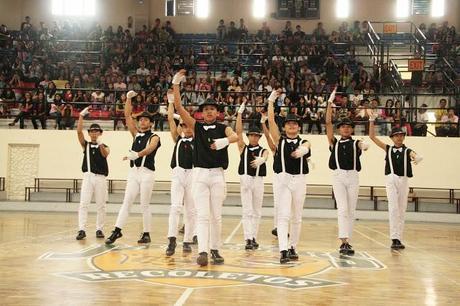 Synchronization.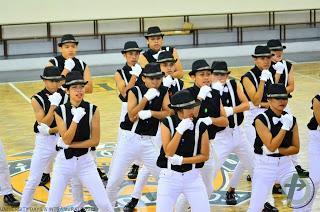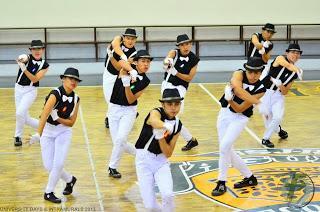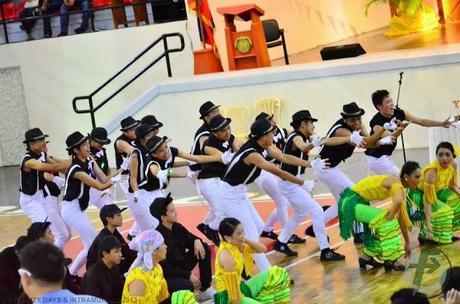 On our finale/production number.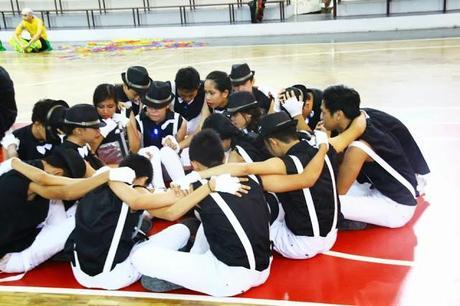 We actually were the last (but definitely not the least) presenter. After we had our finale dance, we then sat and prayed to whatever may be the judges' final scores.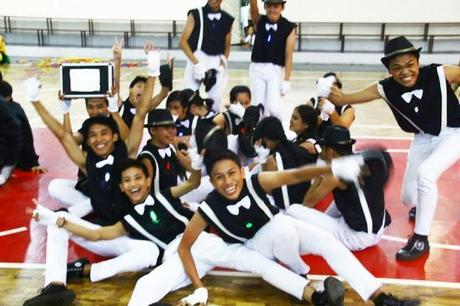 This was our expression after the announcement of the consolation prize winners because.. we were not yet called which means, we belonged to the top 3! \m/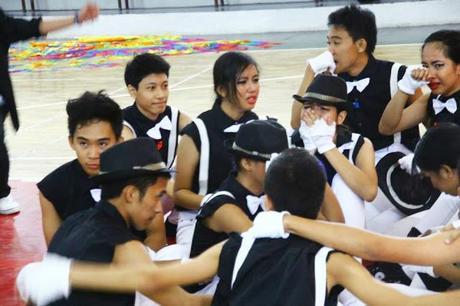 Tears of joy.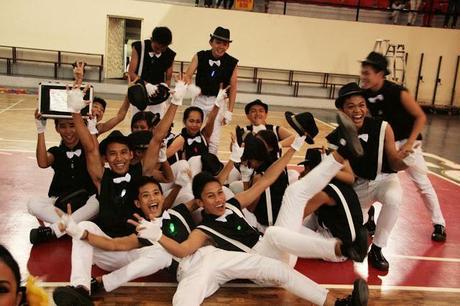 OH YEAH! Priceless. ♥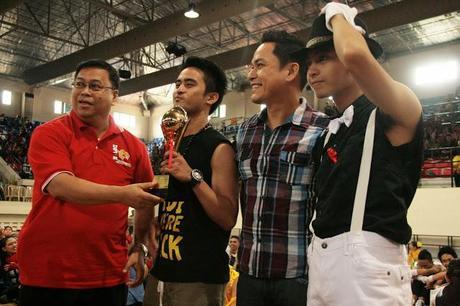 2nd runner up.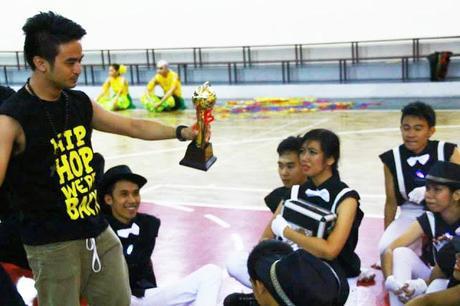 "TAKE THIS TROPHY MY POSEHS!"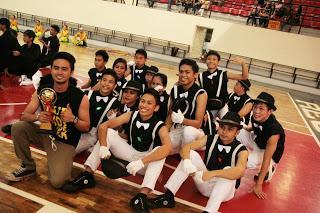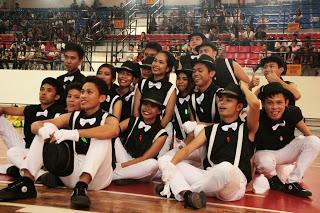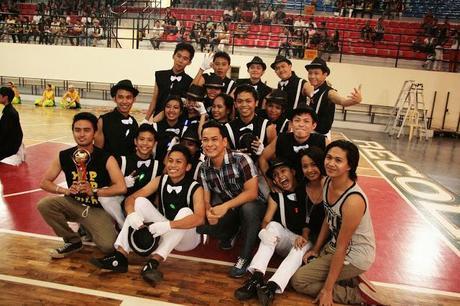 With the dean of the CICCT who happens to be the father of Junvir, one of our most 'kalog' members. Haha :P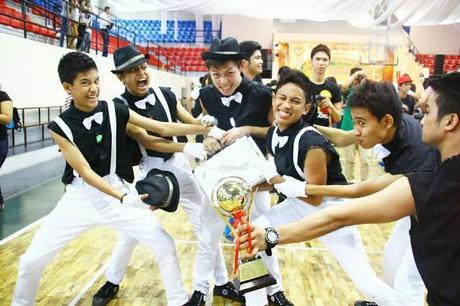 Picture taking with the trophy.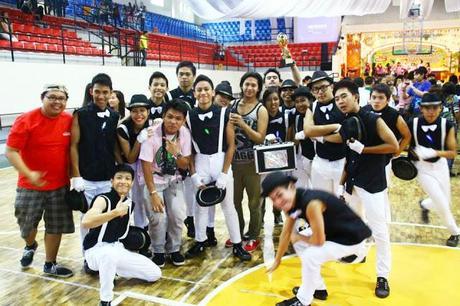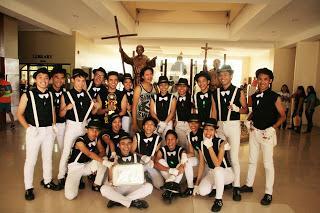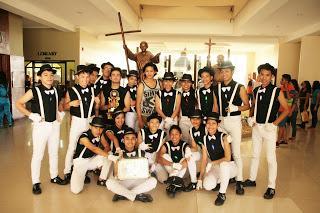 After which, we headed at Saint Ezekiel Moreno bldg. (where most of our practices were held) and took a complete group picture with the trophy and our ever beloved choreographers, mommy Erica and koyah Resty or simply, Tiyong. Haha. :P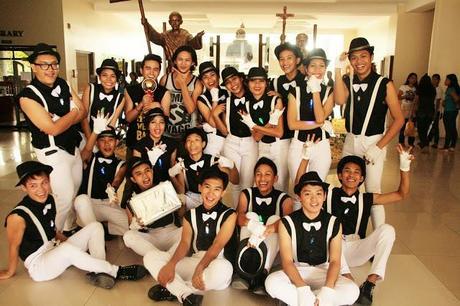 HAPPY FACES ♥ :3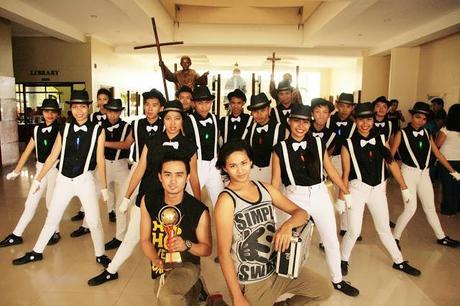 I super like this pic! :)We didn't know where to put our overflowing happiness at that time. There were a lot of contenders, all were very competitive. We just can't imagine that we really did make it to the top 3. We really thanked and still thanking God for hearing our prayers. :)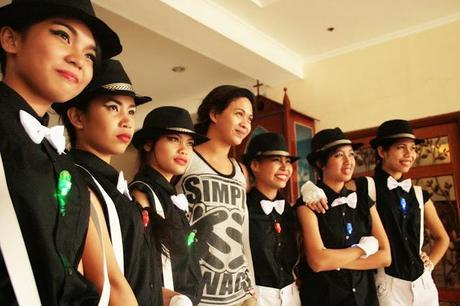 With mommy and the girls.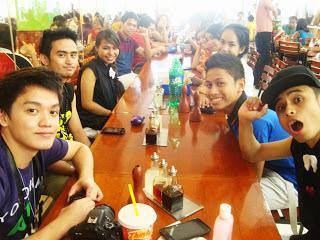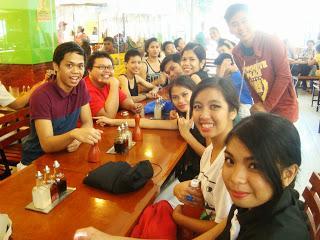 After the picture taking and lots and lots of group hugs and cheerful noises of gratitude, we headed at Mang Inasal to feed our hungry tummies and to treat ourselves as well for the victory we've gained.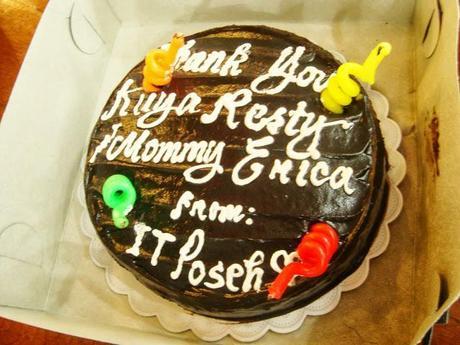 We gave this cake to our favorite choreographers.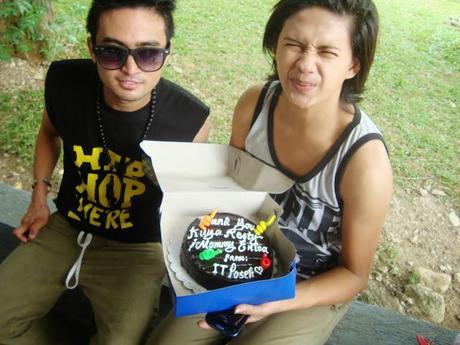 xxxxxx
It's not just about winning, it's about the friendship we built. In a span of one and a half month, we've been through a lot of situations and experiences already, bad and good. Some of the members sacrificially left the group due to some issues. Though it was tough, we still managed to stand still. Our practices never gone so easy. We've been through hardships like learning difficult dance steps (especially those that are new to us) and having extreme muscle pains the day after. We've been through (especially the girls) bottle-throwing dilemma wherein mommy Erica would throw an empty (sometimes half full) bottle to whoever committed a dance step mistake and lacked presence of mind during our practices. Though it was hard (I admit haha), we still thanked mommy because through what she did, disciplined us a lot. And of course, to koyah Resty, I mean, Tiyong, our ever jolly and patient choreographer who's so dedicated and willing to give his all in order for the group to become the best.
Our practices molded us to becoming closer to each other. From the late night dinner adventure at the school back gate, the 'poseh' thingy (siomai), 'cresence' of mind, and other terms we enjoyably share really mean a lot to each of us. If we've ever been through hardships, I could say that we've been through more laughter and fun moments. POSEH POWAH! ♥
And hey, ever wondered why our department, most especially us, the dancers, were and still so happy and overwhelmed having placed 2nd runner up in the competition? It's because our dept. wasn't able to place (top 3) since 5 consecutive years already and it was just so nostalgic because the last time our dept. placed got the 2nd runner prize as well. We did imagine of winning as champions but what we really wanted was the award that we deserve. We deserve it and we are very happy for it. Big thanks to our choreographers, advisers (sir Roy and sir Mark), to our ever supportive dean Dr. Gabison, his secretary sir Gudio, to the college, to ourselves as well and of course, to God Almighty.
Gaaaah! This post is getting long but I don't care. I just want to express how happy and grateful I am, really, to becoming part of this journey, to have experienced a lot, to have grown, to have been disciplined and the like, and of course, to have met such awesome people that I'd never, ever, forget. I will really miss everything, totally everything! The late night practices, the muscle pains, the poseh and bbq adventures, the fun moments (that made our faces go loco because of extreme laughter hahaha), the a-bit-of-a-ghostly experience while going home, the unfed tummies we had due to lack of snacks and many more, just everything! I hope to dance with them again but unfortunately, this'll be (hopefully) my last school year in the university but the good news is that we will be having our victory party/outing after finals and then we're planning to dance again as guest performers for the next year's CICCT days. I am also planning to visit them (as regular as I could) by next year in their Dance Palabas 2014 practices, hopefully! I hope that by next year, our rank will go all the way up. In God's glory. :)
And now we're back to our normal routine again. No more going home as early as 12am in the morning. Haha. I wish to just be with them everyday, laugh and share each moment. Sadly, every journey should come to an end, but that doesn't mean our friendship will. We will still be posehs forevah!
xxxxxx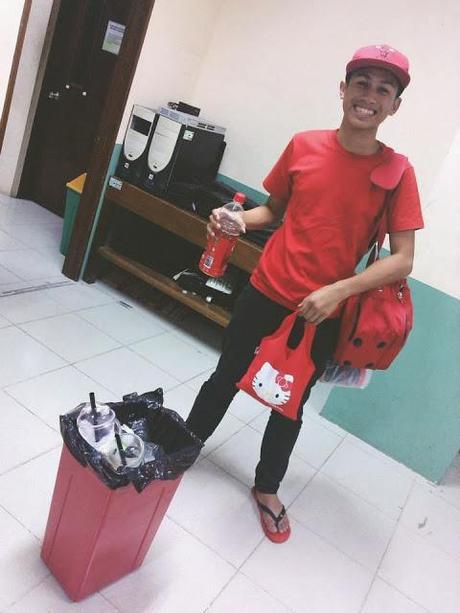 Now here's a BONUS PHOTO of Junvir during the overnight stay we had before the competition day. He's just sooo RED-dy. Haha! Laugh as hard as you can guys. :D
xxxxxx
I LOVE YOU IT POSEH CREW! ALL OF YOU. ♥I can say that this is indeed a story of triumph.Thank you for reading, even if you just skimmed, still thanks! :P
Credits:USJ-R Forward Publication (for some of the photos)Sir Roy Salares (I got my post title from him, and for some of the photos as well)
xx