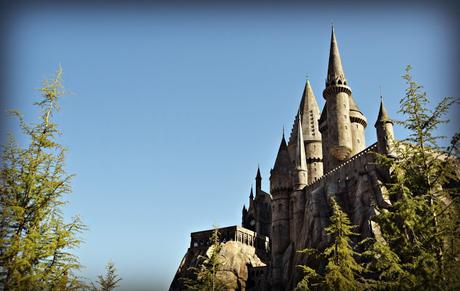 One of the benefits of having a family member, in my case my hubby, work for a major Hollywood studio, is having access to things (activities, movies, et all) that normal folks, like me, don't have; and while rarely I share them, let alone blog about them, I knew that The Wizarding World of Harry Potter opening up at Universal Studios Hollywood is all sorts of exciting for pretty much everyone in So Cal, let alone Los Angeles, so I made an exception.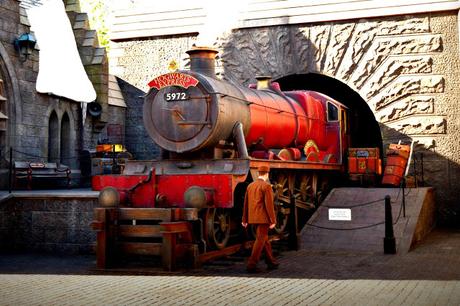 I got to see and experience the Wizarding World of Harry Potter a couple of weeks back in a super exclusive, super private, like less than a few hundred people in the park, event. As in, there was NO LINE and we got on all rides twice (all rides being a total of two rides).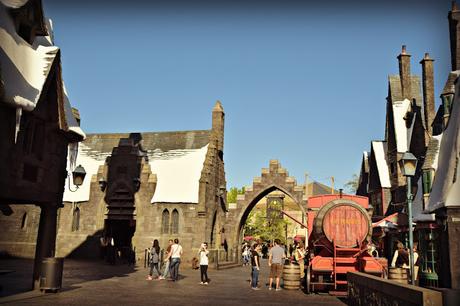 Let me get this out of the way: Other than my niece and stepdaughter being COMPLETELY obsessed with Harry Potter, I only recently saw the first two movies. So I am NOT a huge and lifelong Harry Potter fan. But I do like the movie series (because I haven't read the books) and especially love anything with owls. So there you go.
That being said, you can imagine that I was going in with childlike wonder yet not huge expectations about the Wizarding World of Harry Potter, but excited none-the-less.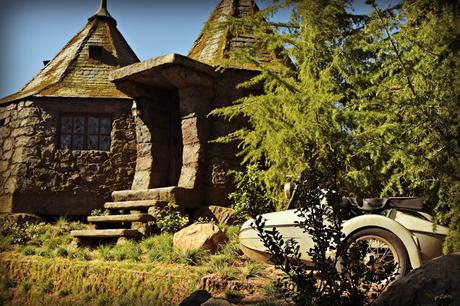 Let's start of with what's important: The Wizarding World of Harry Potter in Universal Studios Hollywood IS a true representation of the production design and art direction of the movies. Absolutely and beyond a measure of a doubt: GORGEOUS.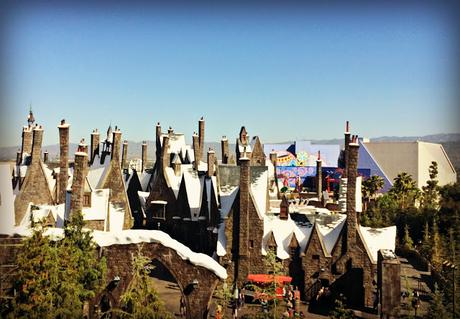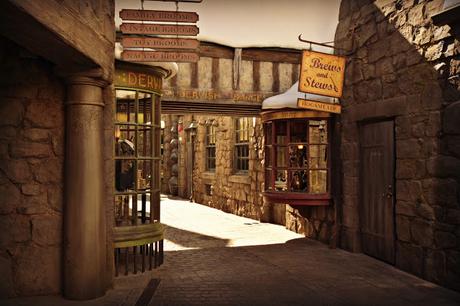 The Hogwarts Castle is especially breathtaking and perched atop a man-made hill that overlooks the San Fernando Valley, I can promise you that no view outside of Universal Studios Hollywood could possibly compare to the beauty of this location. Period and end of story.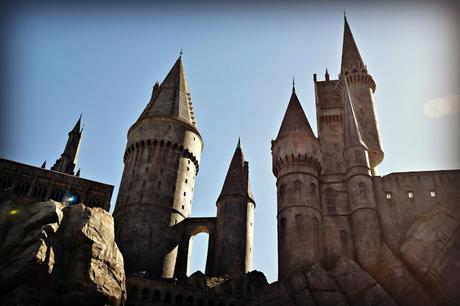 As for the entertainment and rides. Let me get right to it: There are TWO rides (The Hogwarts Castle and the rollercoaster); ONE interactive get-your-wand show (that is merely preparing eager eyed Harry Potter fans to walk into a wand shoppe and spend a pretty penny (and I KNOW it's not called a wand, but I'm trying to make a point here); and one occasional (possibly hourly) sidewalk/outside performance that was all sorts of -meh-.
As for the rides, because they are, ahem, "size prohibitive," I saw several people get turned away because they didn't fit into the chairs. So before you get your hopes up and stand in line with a few hundred people, I would suggest that you try out the chairs for size before you walk in if you are a little on the hefty/pudgy/large/plus size. (and by pudgy, I'm a size 16 and 5'9" and had plenty of room - but I don't have a large *upstairs* or large belly, if you know what I mean)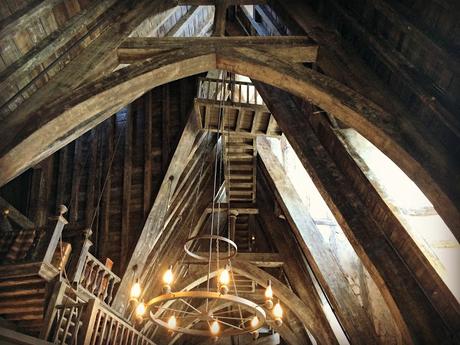 The Wizarding World of Harry Potter has one large restaurant - which the architecture alone is worth the dining experience; two Butterbear stands, and several shops. Actually, most of The Wizarding World of Harry Potter is composed of shops...lots and lots of shops, with so much branded and themed merchandise that I was overwhelmed going through it all (and I'm a shopper!).
Then there is the train as soon as you walk in, but even with a private super exclusive private party with very few people, it was very hard to get to it or take a photo from afar.
And...that...is...it.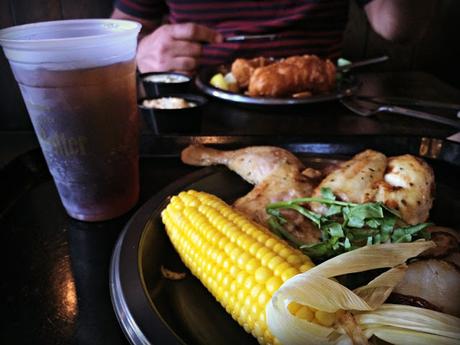 Did I like The Wizarding World of Harry Potter at Universal Studios Hollywood? Absolutely. Both my hubby and I enjoyed it VERY much!
Was the food good? I would rate the food above the amusement park norm; and the world famous Butterbeer was just a bit too sweet for me, but as liquidy foamy butterscotchey as it was, my hubby loved it so much that he ordered two and walked around with a sugar high for the rest of the day.
But, and this is my but: I was there with a few hundred people in mild weather...and the sidewalks already felt crowded and hot, so I can't possibly imagine what it will be like to visit The Wizarding World of Harry Potter in Universal Studios Hollywood when it opens tomorrow.


That said, a true diehard fan will have the time of their life and the interactive ride inside of the Hogwarts Castle is definitely worth riding (given a choice, I would ride this one over the rollercoaster), and if you can't possibly stand the lines on a hot San Fernando Valley day, definitely try the restaurant. (Note: Rumor has it that folks will wait upwards of two hours, possibly more, to enjoy the rides - so be prepared).
Ana Lydia