Disclosure: I'm working with Ovation TV to promote Southern Uncovered. All thoughts and opinions my own.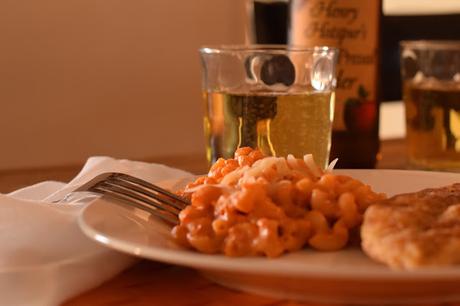 Macaroni and Cheese is a
classic Southern side dish that most of us consider comfort food and the perfect side dish for most holiday meals.
But as we all know, Southern Mac & Cheese is delicious because of the butter and cheese, which makes it more of a guilty pleasure than something to make, or eat, often.
The Mac & Cheese I grew-up with was actually quite different....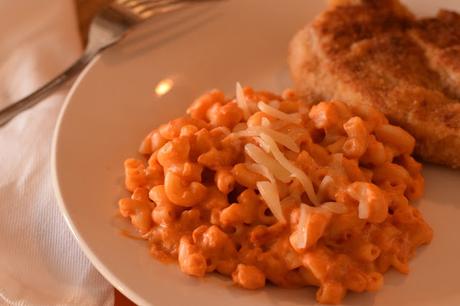 The macaroni and cheese of my childhood is made with a tomato base; which makes it healthy, flavorful and quite easy to make...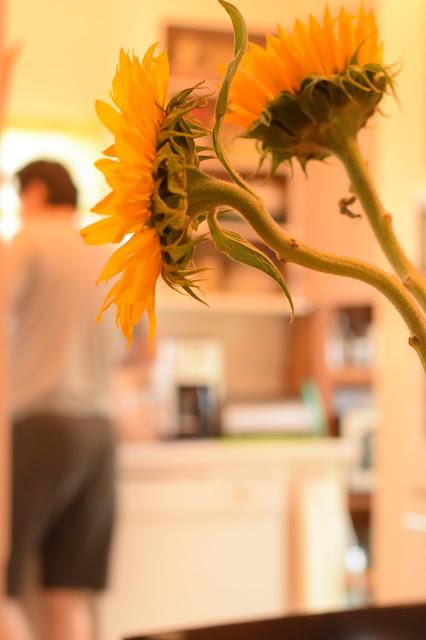 Ingredients to prepare Tomato Macaroni and Cheese include:
1 16 oz Elbow Macaroni Package - Cooked al dente with salt water

4 Medium-sized 

Tomatoes cut in half

1 Medium-sized Chopped Tomato

1/4 cup Chopped White Onion

1 Garlic Clove

4 Tablespoons Unsalted Butter

6 oz Tomato Paste

16 oz Sour Cream

1/2 cup Shredded Swiss and Gruyere Cheese Mix

Ground Pepper and Salt to taste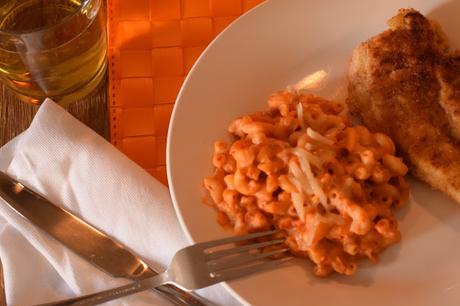 Preparation:
Blend (in a blender) four tomatoes, tomato paste and garlic clove until a smooth "sauce" consistency. Set aside.

Melt 4 tablespoons butter in a stockpot with low heat.

Add the onion to the stockpot and cook until the onion is transparent.

Add the tomato sauce to the onion and cook with medium heat until the sauce boils. (Make sure to mix while cooking to prevent the sauce from sticking to the pan)

Reduce the temperature once the sauce boils, then add the chopped tomato and sour cream. 

Mix slowly until the sauce begins to bubble. 

Add pepper and salt to taste.

Remove the sauce from the stove and a

dd the cooked macaroni. Mix the pasta with the sauce until all the pasta is covered.

Fold-in the cheese mixture and serve immediately. 

Refrigerate any leftover Mac & Cheese and reheat with just a bit of lowfat milk in a pan.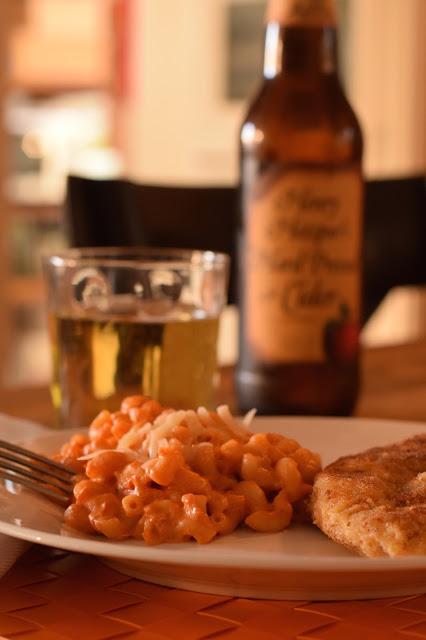 Please let me know if you try my family Tomato Macaroni and Cheese recipe. Hopefully you will enjoy it as much as I do! 
I also invite you to watch 
Southern Uncovered
on 
Ovation TV
 starring 
The Lee Bros
 to get a few other ideas on how to add a Southern touch to your favorite dishes.
Ana Lydia